About the teacher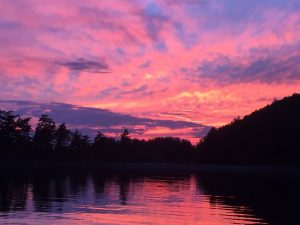 I LOVE teaching !  This is year 26 for me and I am still having a blast.  I have been teaching 4th and 5th graders for most of my years.  I teach in an amazing program where parents work in the classroom every week.  We are a public school with super awesomeinvolved parents.  I am super lucky to work with another teacher and we team teach STEM (Science Technology Engineering Math) everyday to both of our classes.
2017-18 is the first year that I have tried blogging with my students.  In my district we have recently incorporated 1 to 1 devices for 3rd-12th graders.  It is awesome and I would never be able to switch back.  We have been getting great training with Eduro training and I am learning as we give it a go. My students love using and creating with the chrome books.
For fun I love to go boating, camping and traveling with my family.  My favorite island in the San Juan Islands is Sucia.  The summers here in the Pacific Northwest are absolutely gorgeous.  I have 3 amazing children.  My oldest Nick is going to school to learn to be a middle school band conductor.  My middle daughter, Maggie is at college learning to be a high school math teacher.  My youngest, Nate, is a senior and he is looking forward to earning a bio chemistry degree at college soon.