April 27th with the Know-it-alls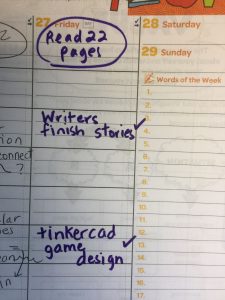 We have started designing and printing items to put into our cardboard arcade games.
Georgia and her partner are doing an underwater themed game and they have a seal ready to be added to their game.
We need cardboard!!- Lots of cardboard!  Send it in at any time & the engineers will turn it into amazing games.